The world is slowly re-opening, here are the six new trends in travel
There's no doubt that travellers have needed to recalibrate what's important when planning their vacations that were never significant before. Something as simple as considering whether you can physically get in and out (without the sting of a two week quarantine on the other side) are now at the forefront of our minds. Border restrictions and quarantine aside, what researchers are finding is that travellers are looking for the 4 R's, they are seeking destinations to: recharge, regroup, relax and to somewhere that is remote.
More importantly, we are seeking reassurance in the service industries we encounter on our holidays with an expectation that they are adhering to the highest of safety protocols. As borders begin to re-open, these six trends have been predicted for the immediate future of travel.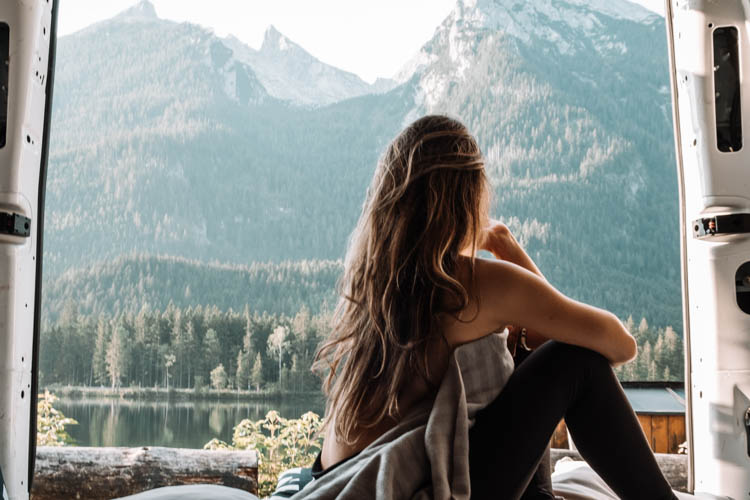 1. Secluded Locations
While our local beaches are under strain this summer, many restrictions are in place worldwide to deter herds of people from gathering on the sand (Belgium is using cell-phone location trackers on its beaches, and Brazil requires beach-goers in Rio to reserve a space). Many travellers, put off by crowded locations, are seeking secluded locations to keep themselves socially distant. While bustling hotels, brimming with guests at the breakfast buffet are likely to be things of the past (for now), there is an increase in travellers seeking remote locations that ensure peace and quiet.
So, what does that look like in reality? Large families might prefer to hire out a large chateau in France or agritourismo in Italy that include a private pool and a tennis court. Alternatively, those who are looking for extreme seclusion are opting for destinations only accessible by foot or ferry.
While finding a secluded location might be the easy part for some, actually getting there still poses many risks. Which is why many luxury travellers are now seeking out private jets to avoid the crowds. Air Charter Service (ACS) reported a 258% increase in UK-based enquiries around private jet hire, indicating that holidaymakers are eager to get away and escape the crowds.
Exploriada offers free cancellation on most tours
2. Short-Term Holiday Rentals Over Hotels
What we understand is that while travellers are looking for distance, that doesn't necessarily mean they want to lock themselves in either. The benefit of a short-term holiday rental is that you have a house or an apartment all to yourself, compared to a hotel environment, where you need to share your surroundings with other guests. What's significant about the rise in short-term holidays rentals, is that historically, travellers will get to their destination usually by car – posing a safer option than using public transport such as train, bus or by flying.
3. Slow and Immersive
No matter how far you're planning on jet-setting, the major factors travellers are facing are the practicalities of the actual journey. The idea of taking an uber ride to the airport, transiting and air travel itself are a serious deterrent. Instead of fleeing from one city to another, a more attractive option is to choose quality over quantity, where the ultimate goal is an increased connection to place.
Research shows an increase in travellers seeking familiarity (returning to destinations we have once travelled and feel safe returning to.) While we are travelling less than ever before, we are travelling longer and seeking more in-depth and immersive experiences.
We expect there to be a 'slow travel movement' where people will visit just stay in one place, taking in the local culture, the traditions and getting to know their destination more fully.
Look out for "COVID-19 Safe" icon next to our travel experiences:
4. Squeaky Clean
Gone are the days where the process of cleaning and housekeeping were out of sight for customers and guests, now however, we expect to see surfaces being cleaned regularly with the frequent use (and access) to hand sanitiser guaranteeing high safety measures are in place. Hygiene is of the utmost importance for both businesses and customers alike. So much so, that businesses are now promoting the clean and safe protocols they are following as a way to lure travellers in. Services that are now available in a company dossier include; access to health professionals, transport to local hospitals and even in-house hygiene experts who can speak with guests on what sanitation procedures have taken place on their property or during their tour.
This is aside from the safety measures that some tour operators are currently implementing to ensure customer confidence. At Exploriada, tours that are following safety measures are clearly marked by "COVID-19 Safe" icon and you can find the full list of the measures applied in the itinerary details. Some safe destinations we are currently offering include Zimbabwe, Morocco, Botswana, France, Portugal, Mexico and India.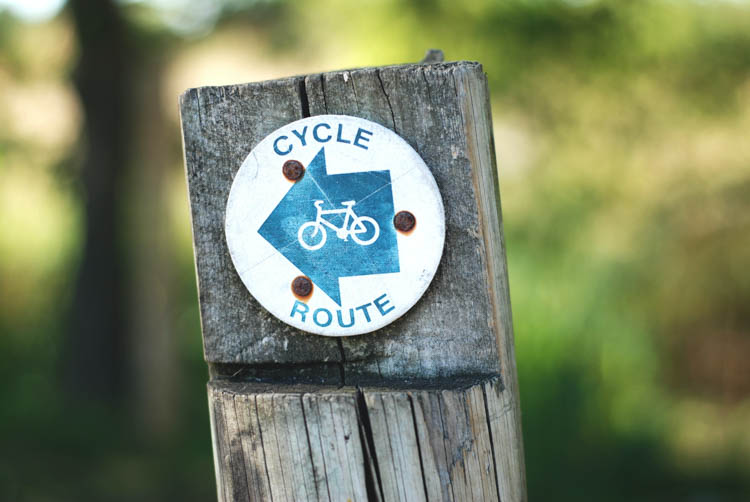 5. Destinations Have Increased Their Sustainability Focus
Local tourism boards around the world have sat back over the last few months rethinking how they can improve their visitor experience. An example of this in Europe can already been seen with the increase of additional bicycle lanes throughout cities. Other countries are taking a more extreme approach, such as Palau who are aiming to become a carbon neutral destination. This not only appeals to the savvy responsible traveller but also promotes local food production, has eliminated single use plastics and implemented carbon management systems for their inevitable emissions.
By travelling to a more forward-thinking, sustainable destination and with a more immersive driven frame of mind, we ultimately choose to travel more sustainably overall. This combined with a feeling that we're putting more back into the place than they're taking away, is something more travellers are looking for the future.
6. Supporting struggling destinations
One of the leading trends in travel right now given that restrictions are slowly easing, is this notion of supporting struggling destinations that may have been hit hard financially after the initial pandemic lockdowns. This idea of philanthropic tourism, or 'philantourism', aims to support a destination that traditionally would rely solely on tourism for their income.
by
Lexi Connors
Lexi is your ultimate wanderlust enthusiast with an incurable case of curiosity and a deep passion for action on climate change. You can read more of her work www.avaycay.com. Find her on Facebook or Instagram @avaycay.